Rose Fletcher Ladies Pipe Band
The band in the 1950's.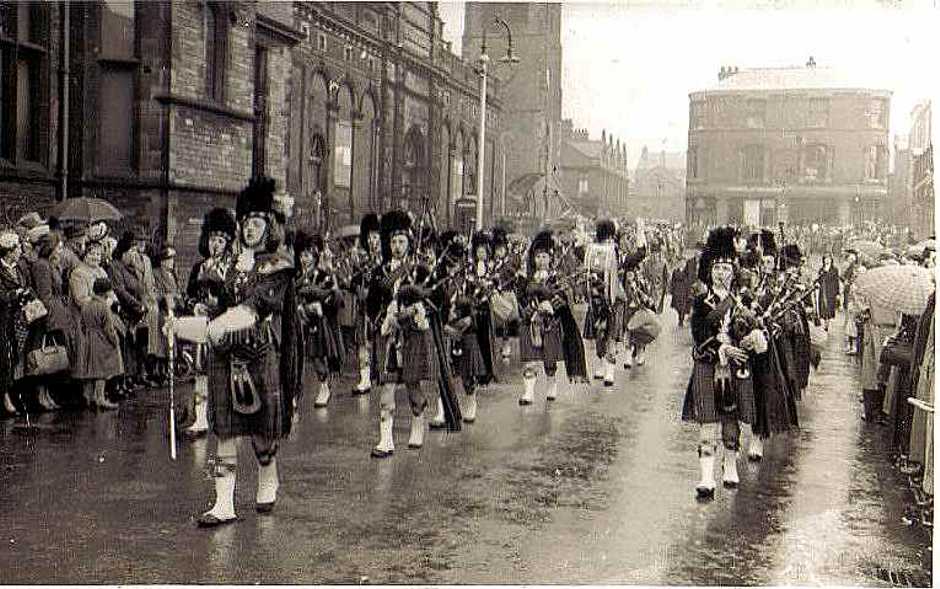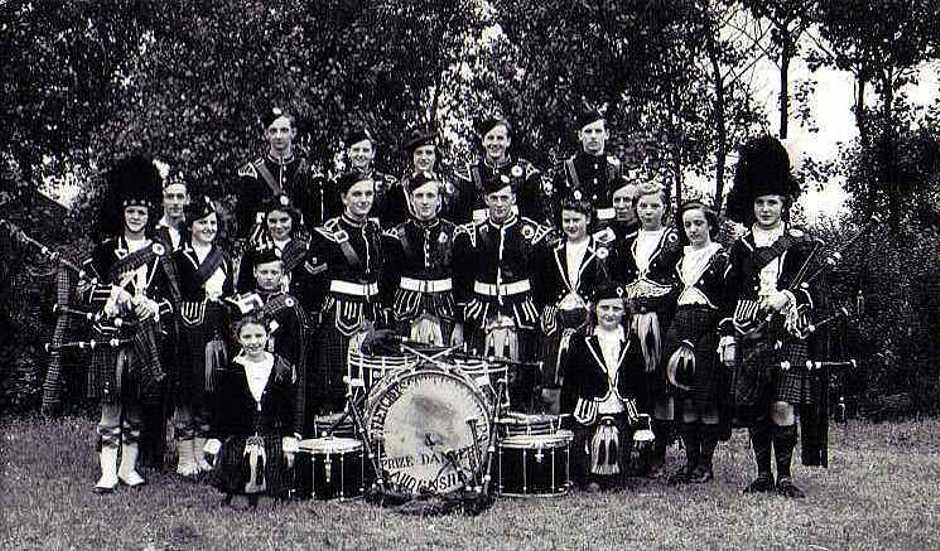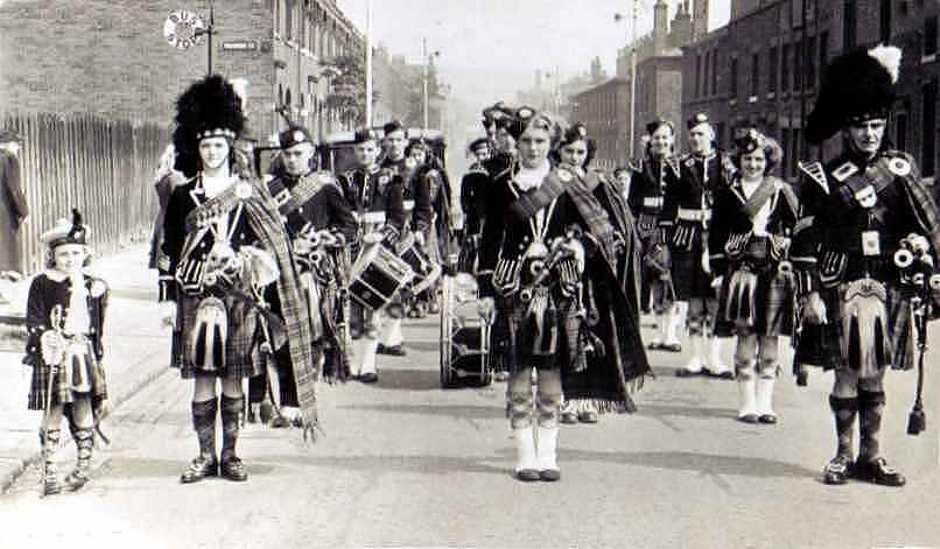 The little girl at the side of Rose is Jennifer, her 2nd eldest and leading drummer in the band for many years. On the same photo in the Pipe Sergeant's place is George Connelly, wearing feather bonnet. He was Pipe Sergeant in St Edmunds P.B which was in the prize list at the Cowal Games in the 1950's.