Bolton Caledonia Pipe Band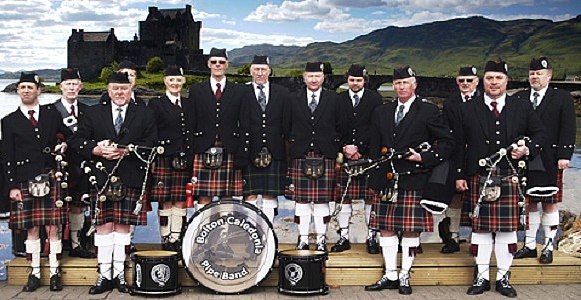 Grade: 4
Secretary: Jasmin Hyland
Email: secretary@boltoncaledonia.co.uk
Mob: 07798 678035
Facebook: https://www.facebook.com/BoltonCaledoniaPipeBand
Website: www.boltoncaledonia.co.uk/
Practice: Monday evenings 19.30-21.30.
Ukrainian Club, 99 Castle St. Bolton, Lancashire, BL2 1JP

The main objective of the Bolton Caledonia Pipes & Drums is to promote the progressive development of piping and drumming in an enjoyable yet constructive manner. The band performs at several events throughout the year across the North West of England. More recently the band has taken annual trips to Belgium to perform with the RBLS Passchendaele 1917 Pipes & Drums.

For more information please visit our website and our facebook page.