The Oldham Scottish Pipe Band & Dancers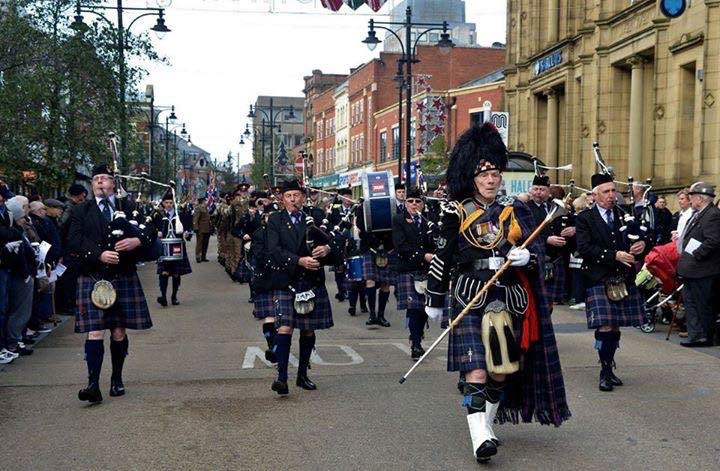 Grade: 4
Secretary: Graham Houghton


Tel: (home) 01706 630027 (mobile) 07973 120584
17 Leyton St, Syke, Rochdale, Lancs OL12 0AW
Practice: Tuesday and Thursday evening from 7.30 pm at the Polish Catholic Club, Chamber Road, Oldham

During the early 1920ís many people travelled to Lancashire in the north of England to seek work in the cotton mills in and around Manchester. One of the prominent towns was Oldham and housed many dozens of cotton mills. At this time, a group of ex-patriot Scotsmen who were working in Oldham realised that they all shared a love of bagpipes and highland music. Some of them came from Scottish army regiments and on one evening at practice one of the group turned up in his regimental kilt of the Seaforth Highlanders. The group agreed to adopt the tartan and have worn the green Mackenzie ever since that day in 1926 when the band was formed officially.

It has never been a highly graded band, possibly Grade 2 at its best, but that was many years ago. The band are known and loved by all who know them as a band who enjoy their music and give much enjoyment to those whom they entertain. They will play at the drop of a Glengarry for any good cause. They are self-funding and every penny earned by playing goes into the band funds for the purchase of instruments and uniform.

The year 2006 will see the 80th anniversary celebrations of the band.