West Yorkshire Fire & Rescue Service Pipe Band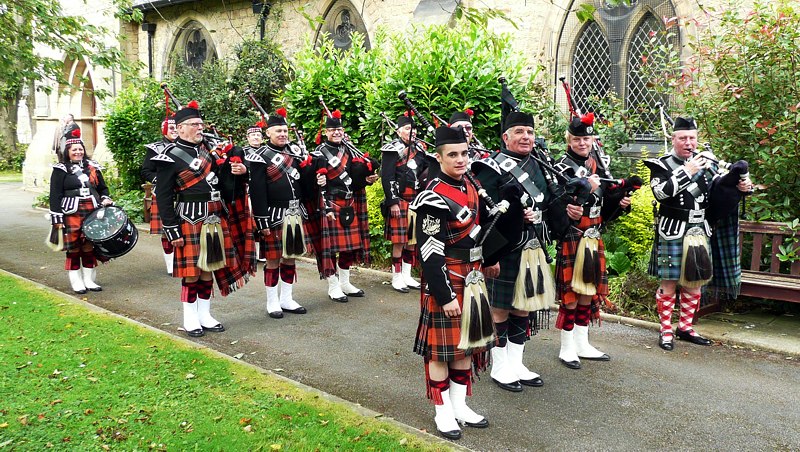 Grade: 4
Pipe Major: Nathan Yuill Tel: 01274 68 9465 Mobile: 07453 444504
Email: nathanyuill98gmail.com
Secretary: Kieran Gale Tel: 0161 684 8597 Mobile: 07966 500435
Email: piperkieran@fsmail.net
The Band practises on Monday evenings between 19.30 and 22.00 in the General Messroom at:

West Yorkshire Fire and Rescue Service, Training Centre, Bradford Road, Birkenshaw, West Yorkshire BD11 2DY. (Junction of the A58 and A651).

Access to the site is via the controlled entrance off Bradford Road and the Messroom is located on the ground floor of the Training Centre block.

The Band receives the full support of the West Yorkshire Fire & Rescue Service. Firefighters and non-uniformed personnel in the Fire Service as well as members of the general public who are experienced pipers or drummers or who wish to learn are very welcome to join.

The Band is registered with the RSPBA and is keen to enter both indoor and outdoor competitions and will welcome any experienced players. The Band currently competes in Grade 4.

The Band is also engaged to play for a wide variety of engagements all year round. The Band plays in Daywear and No.1 Uniform and wears the Ancient Red Ramsay tartan.