Scots Guards Association (Manchester)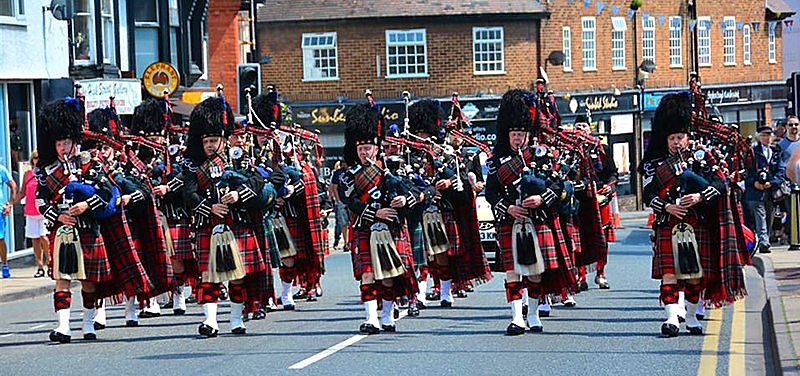 Grade: 4
Pipe Major: Jim Gray Tel: ?????
Secretary: John Bowen Tel: 01625 250314
Website: http://www.sgapipeband.com/
Practice: .....................

When the band was formed 70% were ex Guardsmen and we have always tried to keep a high proportion as such, but it has not always been possible to rely entirely on Guardsmen for our strength. At present the band boasts 25 Pipers and 11 Drummers, whilst most are ex servicemen, some from famous Scottish Regiments, we have several very good players with no military experience at all, however most have family connections with the Scots Guards or other regiments and branches of the armed forces.

In recent years the Band has taken part in the Manchester Military Tattoo, and also other Tattoos at Liverpool, Sheffield and on stage at the Manchester Palace Theatre. They have attended Gatherings in Scotland and Yorkshire performing at Brechin Castle, Ripley Castle and Ceremonies at The Guards Memorial, London when they led the Scots Guards Association Branches, marching from Wellington Barracks.

The Band has also been invited to take part in the Adelaide Tattoo, Australia in 2006 which band members are eagerly looking forward to.

Now in its 46th year, the band is strong in numbers and ability but its outstanding quality is its superb spirit of comradeship.